QualysGuard 7.11 Update: New Vulnerability Notification Feature
Last updated on: June 3, 2020
The new QualysGuard Vulnerability Notification feature allows you to configure QualysGuard to send email notifications to users about new and updated vulnerabilities in the QualysGuard KnowledgeBase. An update to QualysGuard 7.11 will be released in production in the coming weeks to introduce this feature.
New QualysGuard Vulnerability Notification
It's easy to configure different notifications for different groups of people. For example, you may want a group of IT Managers tasked with maintaining Windows systems to be notified when new critical Microsoft vulnerabilities are added to the KnowledgeBase. You may want a separate group responsible for monitoring cyber threats to be notified about all vulnerabilities with known exploits so they can be proactive and take appropriate actions even before a scan is launched.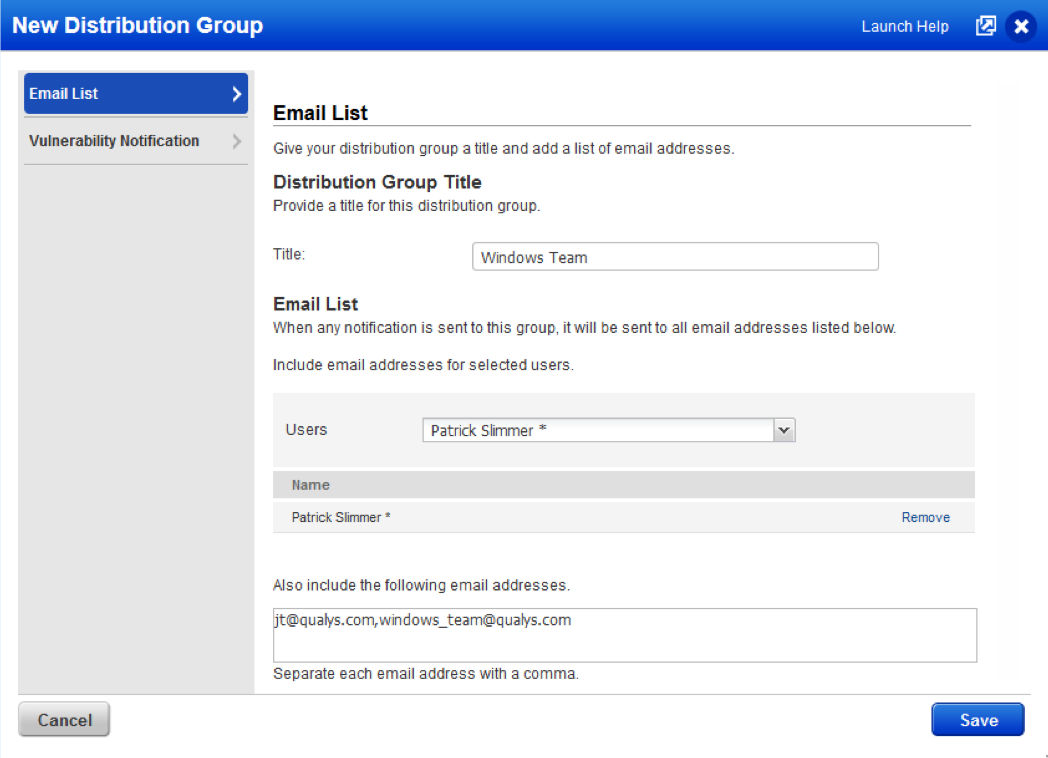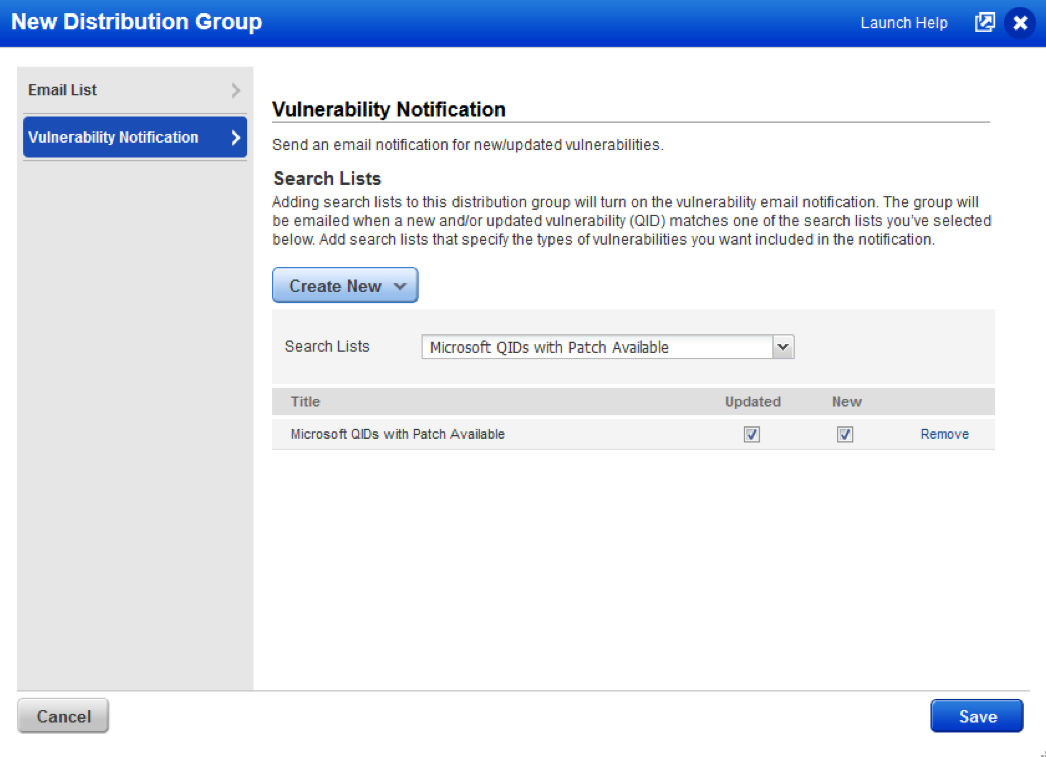 Full release notes will be available to customers from within the Resources section of your QualysGuard account.
Release Schedule
For details about the release dates and to subscribe to release notifications by email, please see the following: