Qualys adds support for Vulnerability Detections on Alibaba Cloud Linux
The Qualys VMDR team has added support for Alibaba Cloud Linux 2 and 3. This will help security teams to identify Alibaba Linux hosts and detect their vulnerabilities.
Alibaba Cloud Linux is a Linux distribution developed by Alibaba Cloud. It is fully compatible with the Red Hat Enterprise Linux (RHEL) and CentOS ecosystems and is based on the Anolis OS created by the OpenAnolis community. For cloud-based applications, it provides a safe, reliable, and high-performance customized runtime environment. To enhance user experience, it is also tailored for Alibaba Cloud infrastructure. The two distributions that are currently offered are Alibaba Cloud Linux 2 and Alibaba Cloud Linux 3.
Qualys has currently added support for 75 advisories on Alibaba Cloud Linux 2 and 3 advisories from 2019 onwards. We are planning to release more QIDs covering the rest of the latest advisories in the coming weeks. We have currently covered the advisories for the critical and important severity vulnerabilities.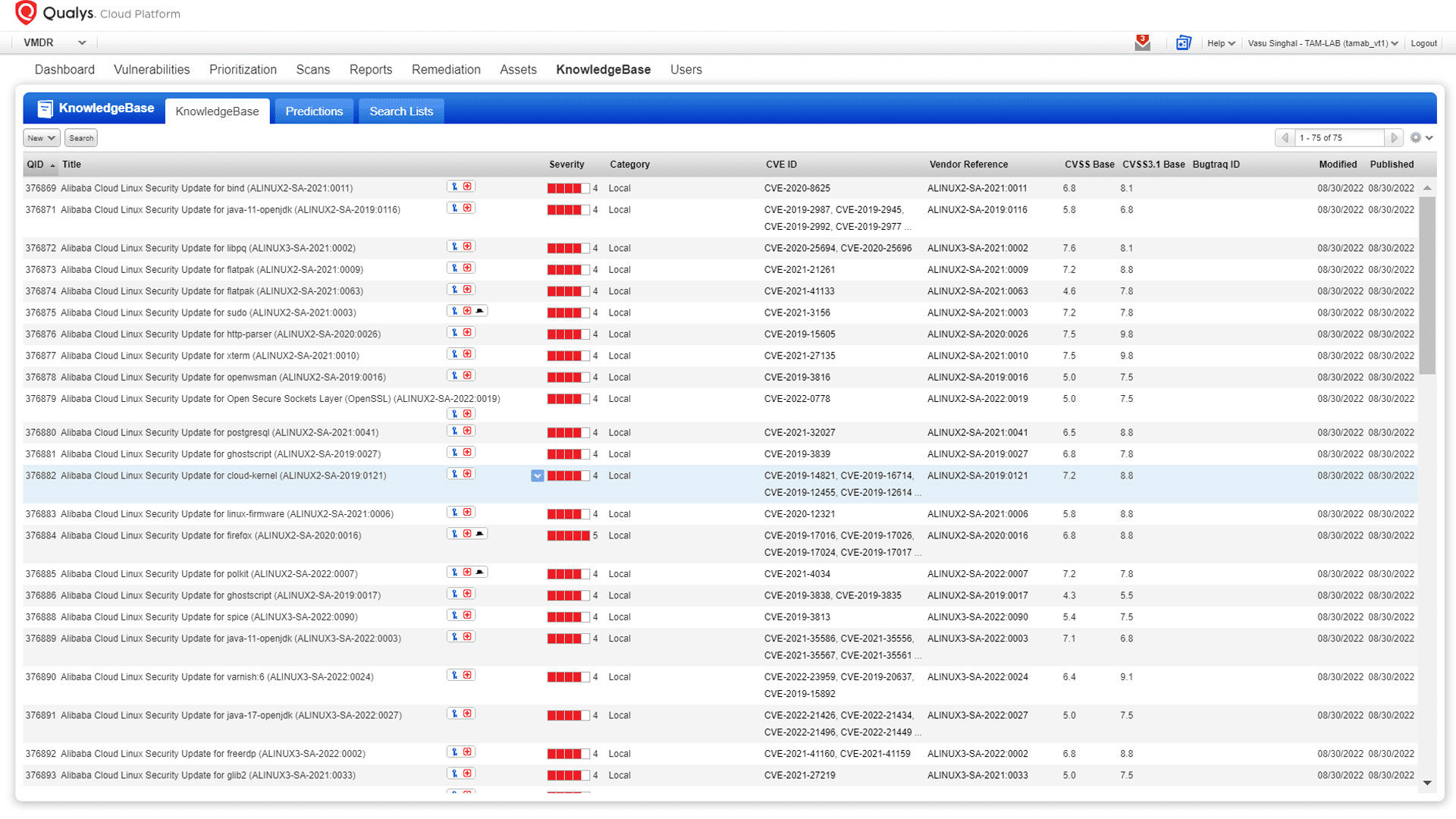 Here is an example of the scan result for one of the QIDs.
Alibaba Cloud Linux 2.1903


Alibaba Cloud Linux 3


We have added support for the Cloud Agent starting LX_MANIFEST-2.5.571.2-1 and support on the ML scanner will be added soon.
Please continue to follow Qualys for updates on the latest vulnerabilities.