Automatically Identify Internet-Facing Assets
As the volume and risk of cyberattacks continue to rise, the internet-facing devices in an organization stand out as the most vulnerable assets. Cyber threat actors are continuously scanning the internet for vulnerable systems to launch attacks and campaigns. An organization's internet-facing systems represent much of their attack surface area. However, the efforts to identify all such assets across the organization and keeping a tab on their security could be enormous.
To address the security challenges related to these vulnerable assets in your network, Qualys has introduced an innovative way of auto-detecting such internet-facing systems based on Asset Inventory and vulnerability scanning data, so that you can prioritize their remediation.
The new system-defined tag, named Internet Facing Assets, includes pre-defined ranges of publicly routable IP addresses. This tag is automatically applied to assets with IPs that fall within the specified ranges, for all VM and VMDR customers.
With the upcoming VMDR release, users will be able to use the Internet Facing Assets tag to prioritize vulnerabilities in the VMDR reports.
The public-facing assets can be easily identified using this tag; which in turn, would help expedite the process of addressing vulnerabilities in them.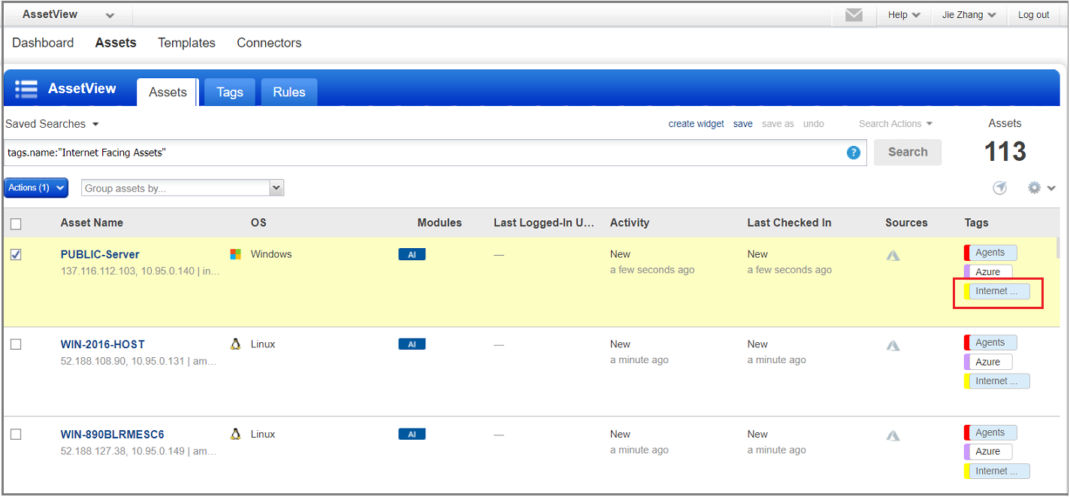 To view the range of IP addresses included in the scope of the tag, select the tag in the Assets > Tags page and then from the Quick Action menu, select View. The IP address ranges are listed in the Tag Rule tab.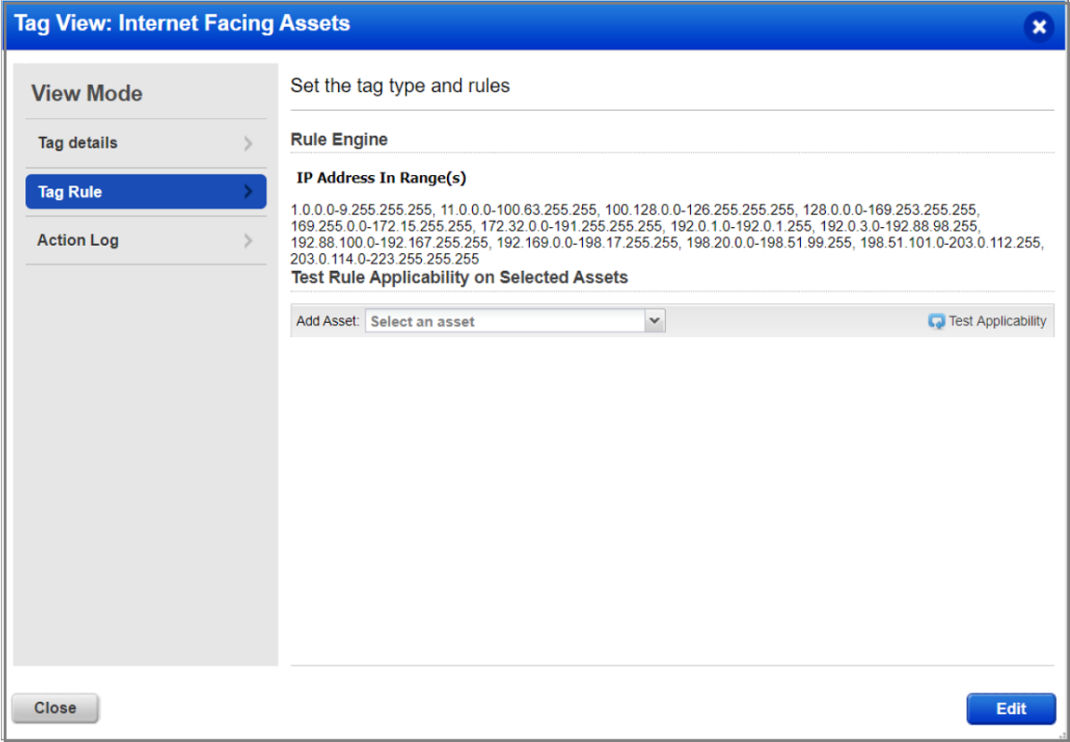 The Internet Facing Asset tag is a system-defined tag and it cannot be modified or deleted. If you need to modify the IP range as per your organization's unique network environment or compliance requirements, you may contact your Technical Accounts Manager or the Qualys Support team.
Note: The option to edit or expand the scope of the tag from the UI will be introduced in a later release of Qualys VMDR.
The Qualys Cloud Platform v3.0.2 Release Notes have been updated with this feature information.